Hello everyone and welcome to the Recycle/Reuse Blog Hop! This hop is all about pulling out that garbage or the old stuff that has been sitting around forever and creating a wonderful project.
If you were just dropping by to see my latest project and want to check out the rest of the awesome projects in this hop, head on over to
Shannon's blog
to start from the beginning!
So my project for today started out as:
A box from my daughters Moon Dough Pizza Set. It was made of a nice heavy cardboard so I knew it would be perfect for the notepad I wanted to make. I gathered a few supplies and created:
Just click the photo to make it a bit bigger and check out the details. I used all supplies that I've had in my stash for at least a year also! I'm a bit of a "collector" so I have a tendency to want to hang on to stuff... forever! So one of the vows I've made to myself is to use up some of my stuff. So I used some Basic Grey paper from the Oh Baby! line to cover my notepad. To line the inside of my notepad I actually created my own patterned paper with some stamps from
Close To My Heart
. This set is no longer available but they do have a TON of stamps and my awesome friend Lori is a consultant so check out her site and do a little shopping!
Here's a look at the inside of my note pad. You can see the paper I created by just random stamping "Make New Friends" and the trefoil all over some blank cardstock. The lined paper is some left over notebook paper that has been sitting in a box in the basement for who knows how long, LOL! I just trimmed it to the size I wanted with my paper trimmer. I used my Bind It All for the first time ever after bringing it home from CHA-Summer over a year ago! I'm thrilled with how this camhttp://www.blogger.com/img/blank.gife out, and now I want to create more for the other leaders in my town.
Now, on to the fun stuff... PRIZES!!! We have Scrapbook Stamp society sponsoring us today!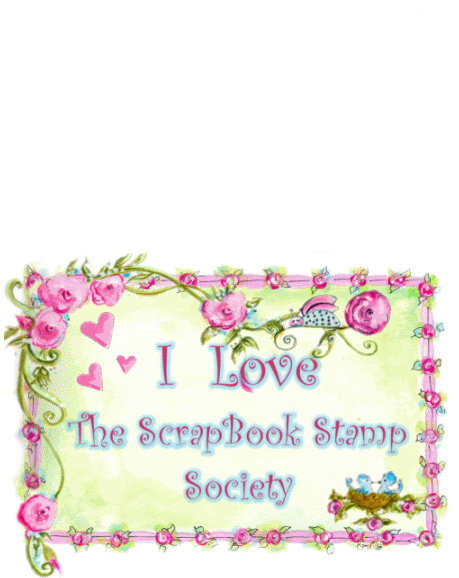 They are giving away 3 free digi stamps. Shannon will also be giving away a set of flowers of her choosing from her Etsy store that you can visit
HERE
. Please stop by and say hi on each blog to be entered to win.
After you leave a quick comment, hop on over to the last stop in the hop: Judy at
Scrapping Judy
!
Here is the lineup in case you get lost along the way.
Shannon -
http://shannonleffew.blogspot.com/
Ashley -
http://thebloghopprincess.blogspot.com
Maria -
http://JoyfulStamper.blogspot.com
Robin -
http://scrapandchat.blogspot.com/
Amanda -
http://a-prata-design.blogspot.com/
Pat -
http://patacakespages.blogspot.com
Miranda -
http://www.nanasscrapspot.com/
Pam L -
http://mzlavr2.blogspot.com/
Mandie -
http://mandiesscrappin.blogspot.com/
(you are here!)
Judy D -
http://scrappingjudy.blogspot.com/
<--- head here next!